The first impression can not be blurred
2018-03-05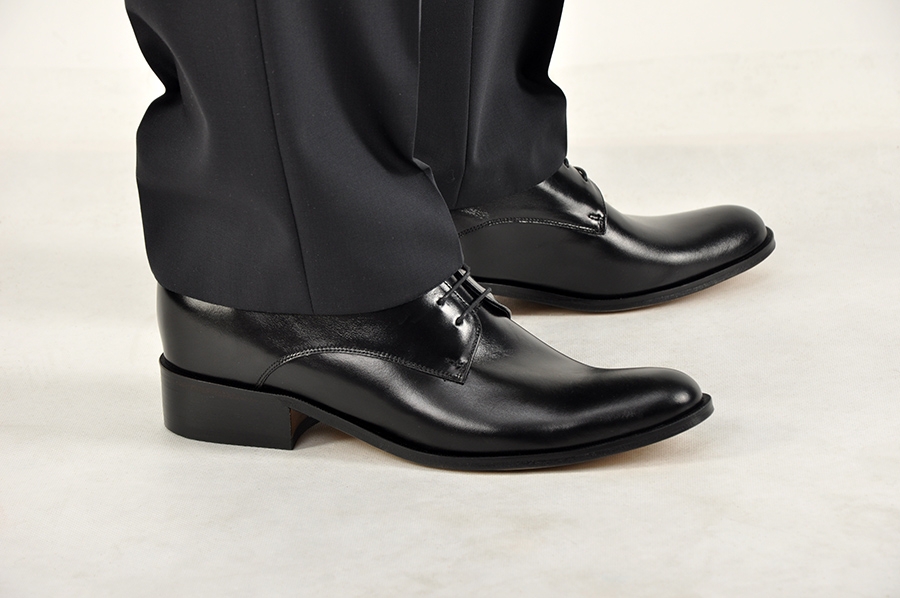 The first impression can not be blurred
"You never have a second opportunity to make the first impression" - we repeat after Andrzej Sapkowski. Research from the University of Toronto confirms that we evaluate the book by its cover, and unfortunately we do not have as much influence on it as we think. How to act not to ponder your appearance? We feel intuitively how important is the earliest feeling - it's worth it, so be prepared to be brilliant - both in business and private life. The first impression we make in a few seconds from getting to know a stranger - in this frighteningly fast time we decide if someone is trustworthy for us and we assign certain features, such as intelligent, successful.
The assessment depends mainly on the appearance and body language. The first impression can be crucial, because - as reported by the latest research - it is very difficult to change it later. It works like this: the less time we have to make judgments, the more likely we are to be guided by premonitions rather than facts. Of course, thanks to hard efforts, it is possible to partially overcome this weakness, but it is necessary to constantly adjust our beliefs. Only do others work on themselves? Because if not, it's all in our hands and it's good that we can take care of ourselves ... literally! The process of meeting new people has an emotional color, which is why the impression that arises in us is relatively permanent and difficult to change. How difficult, he has recently proved a team of scientists from Canada, the USA and Belgium.
In practice, it turns out that you have only one chance. To test the durability of this effect, participants of the study (on the computer screen) were shown either positive or negative information about unknown people. Then, they were shown further new information that was inconsistent with the former. During the study, the researchers measured participants' reactions to individual people, manipulating different contexts of incoming information to respondents - by subtly changing the background on which they were presented. How does it look in practice? Bertram Gawronski from the Canada Research Chair at the University of Western Ontario encourages you to imagine a situation in which a new colleague at work made a very unpleasant impression on you. After a few weeks, you meet him at the party and notice that he is a nice guy. From this moment on you will already know that your first impression about this man was wrong, but new (positive) experience with a friend will only affect the image of a colleague in contexts similar to the situation (event). In other contexts (colleagues at work) the first impression (negative) will still dominate.
What is especially important when we look at someone for the first time? Numerous studies say that in the case of women, a straight figure, a raised head, a certain step, openness and satisfaction with life are well perceived. The advantage will be a slim body and a youthful look that will highlight the delicate, impermeable makeup and dressing suitable for the occasion. In men, attractive looks consist of regular features, adequate height and weight. Very much appreciated, also neatness understood as impeccable clothes, carefully groomed facial hair and a smooth, well-groomed face.  
For both genders, clothes and growth play a key role. We are more easily influenced by higher people, whom we perceive as more brilliant. Very low people are treated with less seriousness and even leniency. This even reflects the language - we say "look at someone from above", that is, disregard someone.In business, the people of higher growth are judged to be more competent and earn more, ladies prefer to choose higher men for their partners, and you prefer lower ones women, because then they can feel more confident, thanks to the impression that they are in control of the situation.For men who want to add a few centimeters, very fashionable shoes are created this season.The
Betelli
are designed for men who want to feel better and better at work, during public speeches, during important ceremonies, as well as on a daily basis Betelli shoes are many, there is really a lot to choose from! They can reach not only low men, but also those of medium height and tall ... just everyone who wants to add 7 centimeters! Shoes increase ce Betelli are so refined to maintain the proportions of the traditional shoe - they have neither a high heel nor a high heel, thanks to which they retain a fully natural look. They have been designed to provide maximum comfort while maintaining a completely invisible lifting system. Footwear is made with attention to every detail, from the highest quality materials. Betelli shoes are ideally suited as 
elegant men's shoes.
What is worth taking care of to further highlight your good qualities? About yourself! If we do not have time to iron a shirt, take care of a diet or face, how can we "pass the exam" in someone's eyes? Will you trust if someone tells you that he is a good candidate for an employee or partner and looks neglected? Step one: look at our wardrobe. Step two: get a habit of daily care. It does not matter if we know about a business / private meeting and we want to make a good first impression or not - we should always look so as to be prepared for the eventuality of meeting someone interesting by surprise. It's best to wear clothes that will make us feel good and at ease. It's worth paying attention to accessories and remembering that beautiful hands and  
look taller shoes
are our showcase. If you like some stylization, but you do not feel yourself in it: let it go
Dressing up for the strength of someone you are not giving a bad effect. Your attitude and what you feel inside are often felt by outsiders. If you feel confident, take care of a straight body and a slender figure, others will take away from you. If you feel uncomfortable, they will definitely catch it. Do you associate a situation in which someone tried to hide an inferior day but it could be felt that something is wrong? Exactly. Nobody wants to have such a first impression. Bet on neatness and make sure that you feel good in a new clothing and with elegant footwear that adds extra centimeters to you. Keep moderation in additions and colors, as well as the amount of fragrances (perfumes, deodorants, hair products, etc.), because no extreme is good. Step three: eat healthy. Your appearance is supposed to inspire confidence, not talk about stomach problems and sleepless nights. If you take care of all this sooner then all you have to do is to be there.