Measure high in life
2018-04-23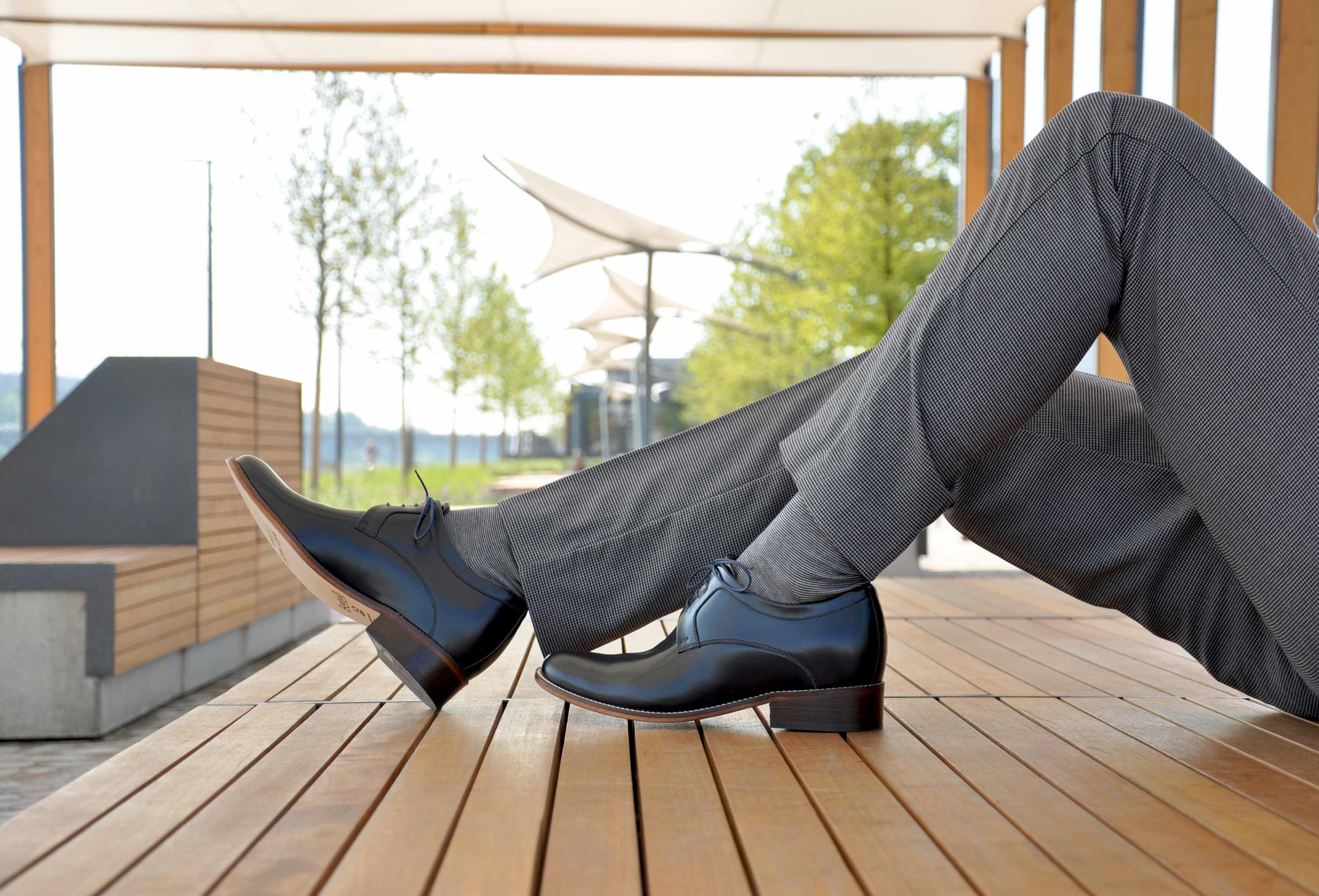 From a small age we hear from parents and teachers that "to the brave the world belongs!". After an urgent study, it's time to choose the right degree program, and after receiving the diploma, we gain experience in the first job. Over time, we develop and learn how to value our value in business. It turns out, however, that competences and long-term professional practice do not always bring a raise or provide the desired promotion. Where is the dog buried? It turns out that in life it is worth measuring high: both figuratively and literally.
"Measure high" is a very important negotiation technique, which works well in obtaining contractors, as well as in a situation in which we ask for a raise. Here, the saying of our parents and teachers shows its validity. High demands of the negotiator often have a very positive effect on the results achieved by him and allow possible concessions. Example: if you say 80,000, you can always leave, and if you say 50,000, you can not raise it. Seemingly simple, yet most of us do not try, because somewhere along the way we lost our confidence. It is worth remembering that "to the brave the world belongs!". How to do it in practice? Moderation is the key word. Overly exaggerated demands can cause irritation and cause the search for another negotiation partner. The best strategy seems to be to make such demands that the partner considers to be large, but not exaggerated. Extracting large requests is respectful and beneficial. At least once say "no" before you finally agree, i.e. never agree to the first offer. As a rule, it is too high and the partner is ready for concessions. Acceptance for the first offer will be treated as our weakness. "Measure high" is therefore the basis in the business world.
  Then it is worth literally measuring high. Researchers from Australia show a very large relationship between growth and wage - each additional inch (2.54 cm) is 235 pounds extra year. It turns out that the elegant appearance and the proper way of behaving help not only in relationships. The image is very important especially in moments related to exams, work and business meetings. Self-confident and high-growth people are better perceived by their interlocutors because they look like professionals and also inspire confidence.
If a woman puts on heels, we can be sure that she has an important meeting or wants to make a good impression on someone. High shoes make ladies feel confident and take steps in a completely different way. In addition, the figure becomes slim and the back straight. How it's working? Heels force other body position, the abdominal muscles tense automatically, and the calf automatically begins to work, and the neck becomes slender.
Can a man get the same effect? Now yes. The online footwear market has grown into a professional brand created for men who want to feel more confident. The Betelli store offers
high-heeled shoes
, ideal for everyday use and special tasks. Boosting shoes Betelli are so polished to maintain the proportions of a traditional shoe - they do not have a high heel or a high heel, thanks to which they retain a fully natural look. They are designed to provide maximum comfort, keeping the system completely invisible. Above all, the specially developed boost insert not only adds height, but also absorbs and absorbs pressure while walking, providing feet with comfort.
Palermo
is a formal model that combines classic elegance with interesting design. Owing to this model,
men gain 7 centimeters i
n a fast and comfortable way. It's a gloss model, perfect for formal occasions. Model Bari, in turn, shoes are very versatile, matching both formal attire and jeans. Betelli's footwear is made with attention to every detail, from the highest quality natural leather and materials.
Do you know what is the speech of an open and closed body posture? The closed attitude arises when we create a barrier between ourselves and the interlocutor. Its element may be an object (eg when someone is shadowing a briefcase), but most often it is closing the body posture by putting on hands and / or legs. In business situations, occurring under time pressure, the most common is a standing posture, where the barrier from the legs is visible significantly. Transparency of attitude is equated with clarity of invention - people hunching, crossing legs and arms, with bowed head, are perceived as "guilty" and accused of impure intentions. The right attitude is one in which we unravel the legs and hands, thus demonstrating our openness. We stand smiling, freely on two legs, one is slightly forward. Here, the right footwear is also important - women can support themselves with elegant high heels, and the Betelli brand guarantees that thanks to the additional height, the men's attitude will automatically become brave and confident. When we are talking in a group, we usually unconsciously place the foot in a way that indicates the person who is more interested in us. Good, so invest in footwear with the best materials, because it will be our showcase. Remember, so that your legs can betray you (nervous tapping) or be your ally. Tilt the upper body forward (it signals interest), do not cross your arms on your chest (defensive posture), and hold your hands so that you can see them and gesticulate them adequately to the situation. In situations at the table it is worth avoiding sitting directly in front of the client, because it is intuitively interpreted as confrontational and can resist, and in some cases induce (unconsciously) aggression.
The first business meeting, a request for a raise, a presentation of the company's products are just a few examples of situations in which the first impression may affect the whole course of the meeting and further cooperation. Knowledge and experience go hand in hand with the presence. Strong handshake, balanced gesticulation, confident body position, professional appearance. "You never have a second opportunity to make the first impression" - we repeat after Andrzej Sapkowski. In stressful situations - which, after all, consists of the business world - we often forget about the appearance and about how we present ourselves outside. Focusing thoughts around the substantive side and simultaneous not paying attention to your own appearance is a shot in the knee. The best results in personal life and business are achieved by those who measure high: they are not afraid of dreaming, they are not afraid to negotiate, they know their value, competences and know how to show themselves. Proportion of knowledge to appearance (height, weight, neat clothing) should be 1: 1. This rule does not apply only to men who in their industry are, like Bruno Mars (165 cm) in the world of music, or Dustin Hoffman (167 cm) in Hollywood.