Low man and high heels
2017-07-25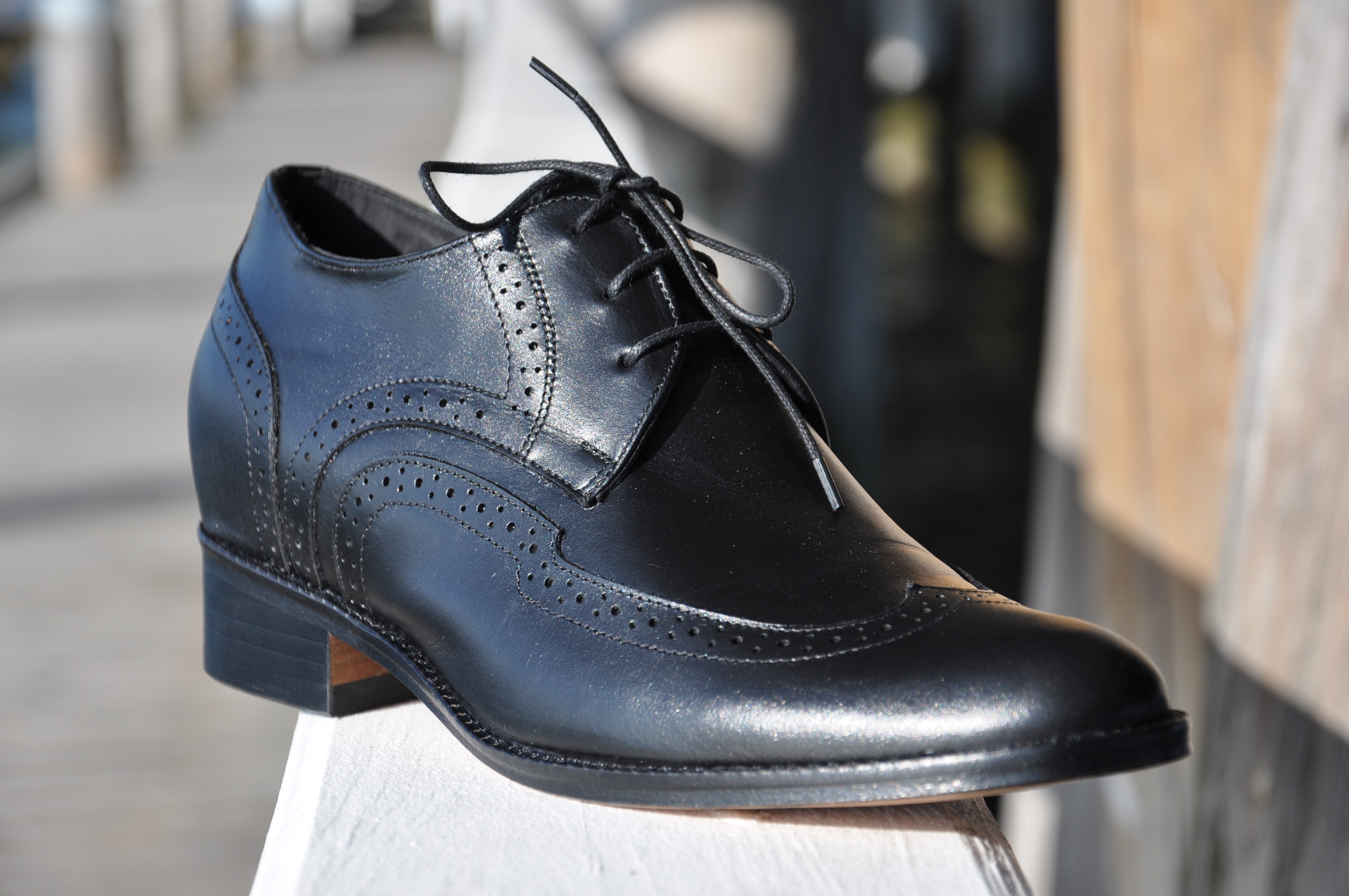 Low man and high heels
We women have our tricks to improve the look of their body within a short time. All we need to do is put on some favorite pins and our outfit becomes more exquisite and elegant. High-heeled shoes add to our confidence, the step becomes slimmer, the leg is nicely tense. The body is upright and tempting, and all this is only by slipping a few centimeters in the heel.
Special duty boots


Women use high heels like tools. They use it when talking to a client, dealing with men, at a party, at work, etc. The highest heels are reserved for women in high positions, thus emphasizing dominance and position in the company. Heels shoes are a secret addition to any dress that forces our body to make the right adjustments. Thanks to them we pull in our belly, stretch our neck and straighten our spine.
The low woman can successfully dress in different heels heights. Depending on the occasion dresses women, very tall or lower, filigree and girls. In a few moments the attitude of the body changes, and the perception of the surrounding reality changes its perspective.
Will our female tricks work well for men? Can a low man just as easily and quickly change his appearance, get rid of the growth complex? Is the low man so desperate that he would wear pins?
High heels for men ...


Sounds abstract, but if you look closely at the products that are on the increasingly large footwear market, it's not that far-fetched. Let's leave the pins to women, let them continue to serve as secret weapons in winning the world. For men is something else entirely.
Booster shoes.
The first thought that comes to mind is not very attractive corrective shoes. Nothing more wrong!
Designers and specialists work together and create shoes not only nice but also comfortable and above all, increasing. While for a low woman to be filigree is an asset, so much being a low man is already a large complex. Each additional centimeter is on a weight of gold, and already a few are luxury. Luxury, which you can now easily afford.
Booster shoes
are designed in many models, from sports, casual to business and business. These models do not deviate from their stylistics from the famous shoes from the store shelves, and what are the features ... Surely high :)
For whom shoes increase?
Specialist Boots are designed for men with low eyelid growth. Footwear is for all those men who want to feel better and better at work, during public appearances, during important ceremonies. This product for those who are not afraid of news, are curious trends and just want to feel good in their own skin. They can not reach men not only low but also medium and high.