In business, measure high
2017-07-25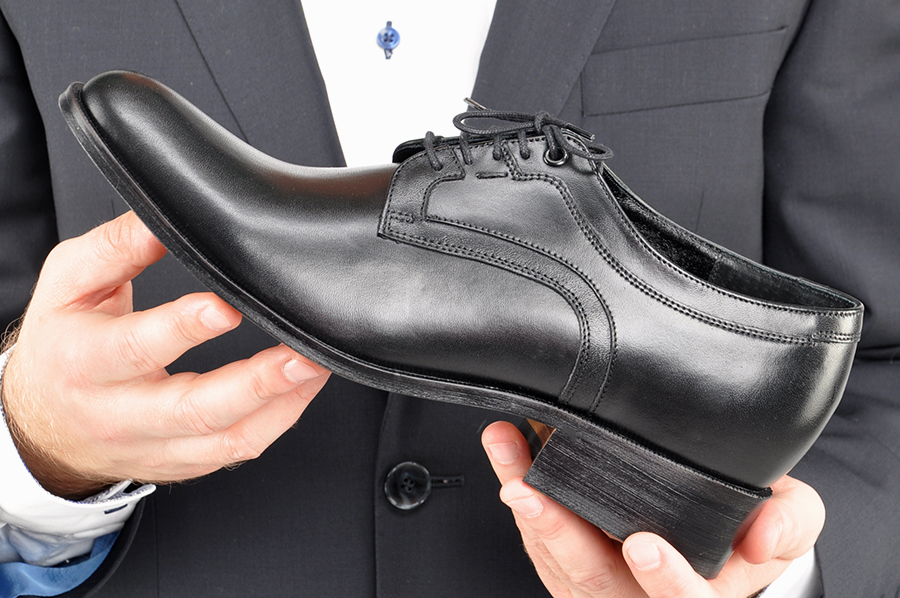 In business, measure high
Imagine this situation. You are an employee in a big corporation, and you are important to the board. Presentation ready, practiced for hours, all fixed on the last button. But for a moment before you are stressed, the focus of the supervisor, the awkward silence. It would be good then to look confident and professional, right? In man's life, image is very important, especially at work-related times, examinations or business meetings. Tall, self-confident, straightened, with a specific attitude and open body language are better received by their interlocutors, arousing trust and being treated professionally.


Important first impression The first business meeting, the acquisition of the contractor, the presentation of the company's products are situations in which the first impression may affect the entire course of the meeting and further cooperation. Knowledge and experience go hand in hand. Strong handshake, professional gesticulation, a certain body position, spine in a straight line. In stressful situations, and the business is filled with moments when nervousness is not difficult, we often forget about appearance and how we look outside. We focus our thoughts around the content side, not paying attention to our own appearance.
Why do women wear heels?
When a woman dresses in heeled shoes in the morning know that she is waiting for an important meeting, interview or just want to make a good impression on someone. Why? Tall shoes make the woman feel confident, otherwise puts steps, her silhouette becomes slim, and her back straight. Heels force another silhouette, involuntarily flexes the abdominal muscles, the calf begins to work, the neck becomes slim. Can a man achieve the same result with only male accessories? Now yes. The online shoe market has expanded to include a professional brand designed for men who want to feel more confident not only during business meetings, but also at important moments in their personal lives. Betelli Store offers modern shoes for special tasks. With the
Betelli Booster Boots,
you will be able to gain a few inches in a quick and comfortable way and your attitude will be pliable and confident.
Man on heels
Sounds unbelievable? Which one of you would not want to be a few inches taller, feel more self-confident, present yourself with a slim and upright silhouette? And if you never ever have to shorten your pants from a suit? Tempting? The unique properties of the Betelli brand shoes give you an
extra 7 cm in height
 at a glance. What's more, your surroundings will not even know you will only admire the change for the better. The natural look of the shoes, comfortable inserts, adequate ventilation, excellent proportions, and high quality materials and attention to detail are just a few of the benefits that the Betelli brand boasts. Try it, and you'll never buy other shoes again.