Appearance: the most important male matter
2018-03-07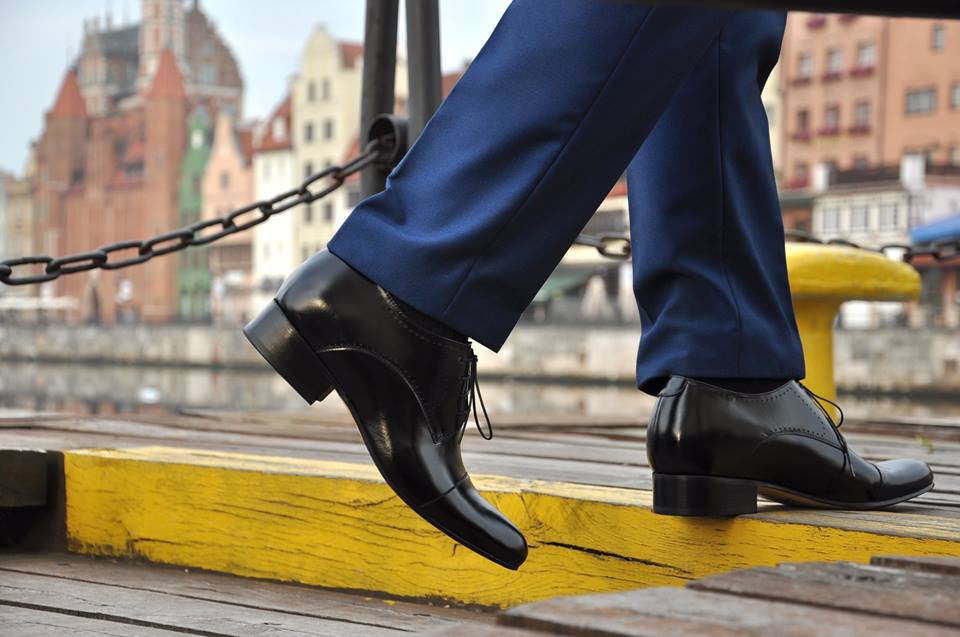 Appearance: the most important male matter  
Attractive appearance and elegant way of behaving help both in business and relationships. What is worth exhibiting? We advise you how to present yourself with class in every situation. You can read about the dress code and the influence of colors on the reception almost everywhere and it is really worth it, because the color psychology is getting more and more appreciated. Hardly anyone writes about growth, and scientists say that the tall ones are much better in their lives than their lower colleagues. How to add a few centimeters and what do they affect?
High ones are easier to attract representatives of the fair sex, and the criterion of growth is often crucial for women when looking for a potential partner. This is confirmed by numerous studies, including those carried out by representatives of the Rice University and the University of North Texas. During the analysis of the content of dating sites, it turned out that men looking around for women rarely expected the beloved to be lower - only for 13 percent of them was an important factor. The opposite was true for women, as nearly half of them (49 percent) indicated in the advertisements that their partner must be tall or at least higher than them. Therefore, women gave higher chances to high men in advance. Height is also important for sexual preferences. It turns out that in the eyes of women, being a tall man is associated with having a great deal - interestingly, if the high Lord is unable to meet the sexual imaginations of the partner, this fact is more disappointing than it is in the case of men of average growth. The market has appeared, so shoes adding a few centimeters, which eagerly reach both low men, as well as those of medium height and high. Shoes that increase Betelli retain the proportions of a traditional shoe: they have neither a high heel nor a high heel, thanks to which they retain a fully natural look. In addition, they absorb and absorb pressure while walking, providing feet with comfort. Footwear is made with attention to every detail, with the highest quality of natural leather and materials. Both visiting and daily models are available. Among the bestsellers we will find the Dino model - higher, lace-up boots made of brown leather will fit most everyday stylizations, also on colder days. An additional softening insole makes the shoes very comfortable while walking.
 Shoes that makes you taller are perfect for every men!
"We found that higher people earn more, but this relationship is particularly visible in the case of men," said Andrew Leigh, head of the research team. The gentlemen who took part in the study had an average of 1.75 m growth. "Those who measured 1.8 m earned 1.5%. more than those who were 1.75 m tall ($ 950, PLN 2.8), "adds Leigh. And that means that if we have 5 cm more growth, we will get as much money at the start as an employee who has a work experience of a year longer. As you can see, here also footwear brand Betelli can make that much (literally!) You will gain. The Torino model adds up to 7 centimeters and is perfect for all formal occasions - classic and elegant, with black natural glossy leather. Bolder men can bet on a shaded cherry color that represents the Verona model. The 
Betelli
brand offers many designs that perfectly complement the men's wardrobe with original everyday shoes with a touch of elegance. This season, the characteristic perforated pattern gives a unique expression - the Bari model will be a perfect example. It is worth remembering the words of economists from the Australian National University: "we have higher respect for the higher, which may subconsciously translate into a higher salary."
Researchers from Jönköping University have researched 150,000 men from Sweden aged 28-39. They used tax registers to study how their annual earnings were shaped. During the study, participants' cognitive abilities (memory, attention, reasoning) and other factors, such as motivation and self-confidence, which influence the effectiveness of action were assessed. The conclusions were clear: obese men as teenagers earn up to 18% annually less than their peers with a proper body structure. Proposal? An upright silhouette adds confidence and even grace. It happens the same if you are taller ... or you have extra support in your wardrobe. Ladies know well how to lengthen and slim the body, that's why they put pins in which they look so neat. 
Boosting shoes
not only visually slim, but also affect the entire posture: they force calm, balanced and light gait, and the back is naturally straight. The same rule applies to men who more and more often reach for increasing shoes.
Appropriate growth, of course, does not guarantee success in every area of ​​life, but it certainly helps a lot. Higher people have a much better chance of making a corporate or political career, and their partners are happier. Today, not only the appearance of women is of great importance. The labor market shows that there is no shortage of qualified employees, which is why the appearance becomes one of the criteria. A good appearance can work wonders not only in private life, but also in terms of professional career. Modern businessmen know that "how they see you, so they write you". Competences and a skillful way of expressing themselves and expressing opinions are almost as important today as a well-chosen wardrobe, appropriate growth or a neat hairstyle.